---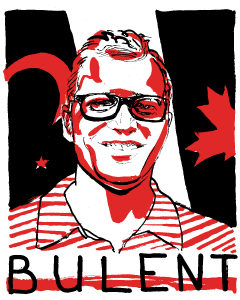 Warsztaty bardzo ciekawe. Dużo się dowiedzieliśmy o krajach omawianych w trakcie warsztatów. Prowadzący SUPER!
Zespół Szkolno-Przedszkolny Gimnazjum z Oddziałami Integracyjnymi im. Fryderyka Chopina w Kampinosie, 4/04/2017 Warszawa
Halloween
Come hear stories and facts about this holiday tradition and its roots in Christian, Pagan and Secular culture. Practice key words connected to Halloween and learn why Halloween is a holiday beloved by millions around the English speaking world and beyond. When was it originally? Why was it moved to October 31st? Come and find out!
---
Canada USA Today
Hear what surprises foreigners the most about Canada and the USA. Learn about North American attitudes to success and failure. Learn the meaning of some modern idiomatic language you may not know. Don't miss out. Get to know Canada and the USA now.
Materials:
---
Australia New Zealand Today
Hear about the oldest inhabited land on planet earth, Australia! Learn about the land under the long white cloud, New Zealand! Explore their differences and take part in traditional children's aboriginal games. Find out more about the great barrier reef – one of the best places to visit before it's gone forever.
---
Christmastime Fun and Games
Learn when Christmas was banned in England and who was responsible. Hear Christmas stories and take part in the telling of the first Christmas gift. Find out where Santa Claus was born and which Norse God has an eight legged horse. All this and more when you come out to celebrate the holiday which is now celebrated all over the world.
---
Easter Time Fun and Games
See the inspiration for the Easter bunny, play traditional English Easter games and learn about the Christian, Pagan and Secular roots of this holiday. Why is there an Easter bunny at all? What are the English traditions surrounding the religious observance of this holiday? Now is your chance to impress your friends with what you will know about Easter.